Start thinking like a writer!

Want to write? Start thinking like a writer! Writerly will show you how.
Writerly is for everyone interested in creative writing. From first steps to advanced topics, Writerly is loaded with advice, exercises, ideas and prompts to help you develop as a writer, whether you're a beginner or a seasoned pro. And our unique and addictive 'generators' will inspire and delight you!
Have fun while you learn tried and tested techniques to unlock your creativity. It's like having your own personal creative writing tutor!
Writerly includes a huge amount of unique content that has been extensively tested and trialled by professional authors and creative writing students. So have fun, get inspired and get writing!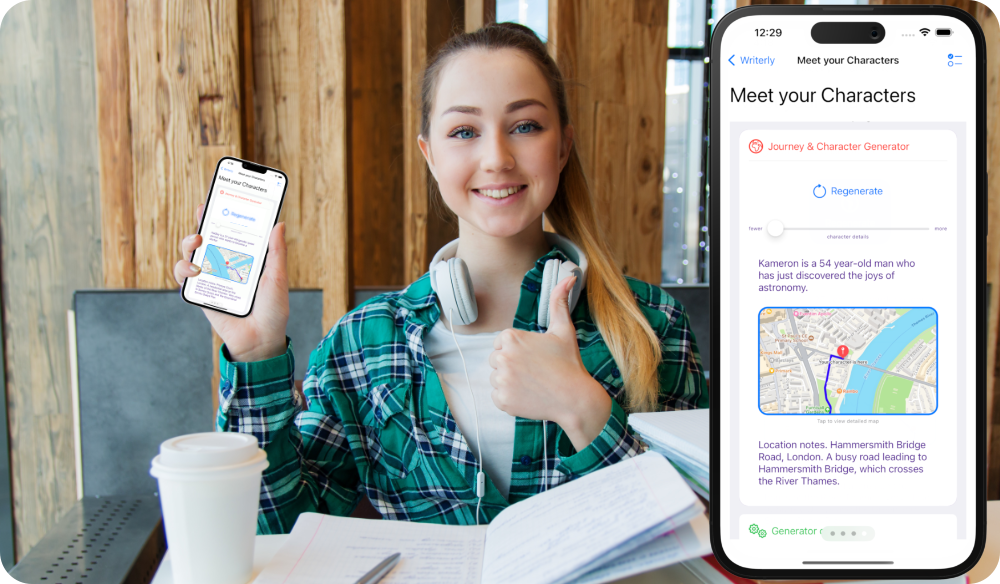 Developed by an award-winning team
Writerly is developed by a team which includes:
A writer whose work has won multiple awards nationally and internationally. She has over fifteen years' experience teaching creative writing in schools, adult education institutes and universities, and twenty years as a literary consultant whose clients have gone on to secure agents, see their work published, staged and winning awards


A prize-winning author whose novels have been published in the USA, UK, Germany, France, Japan and more.


A software developer with over 30 years of professional experience in the software industry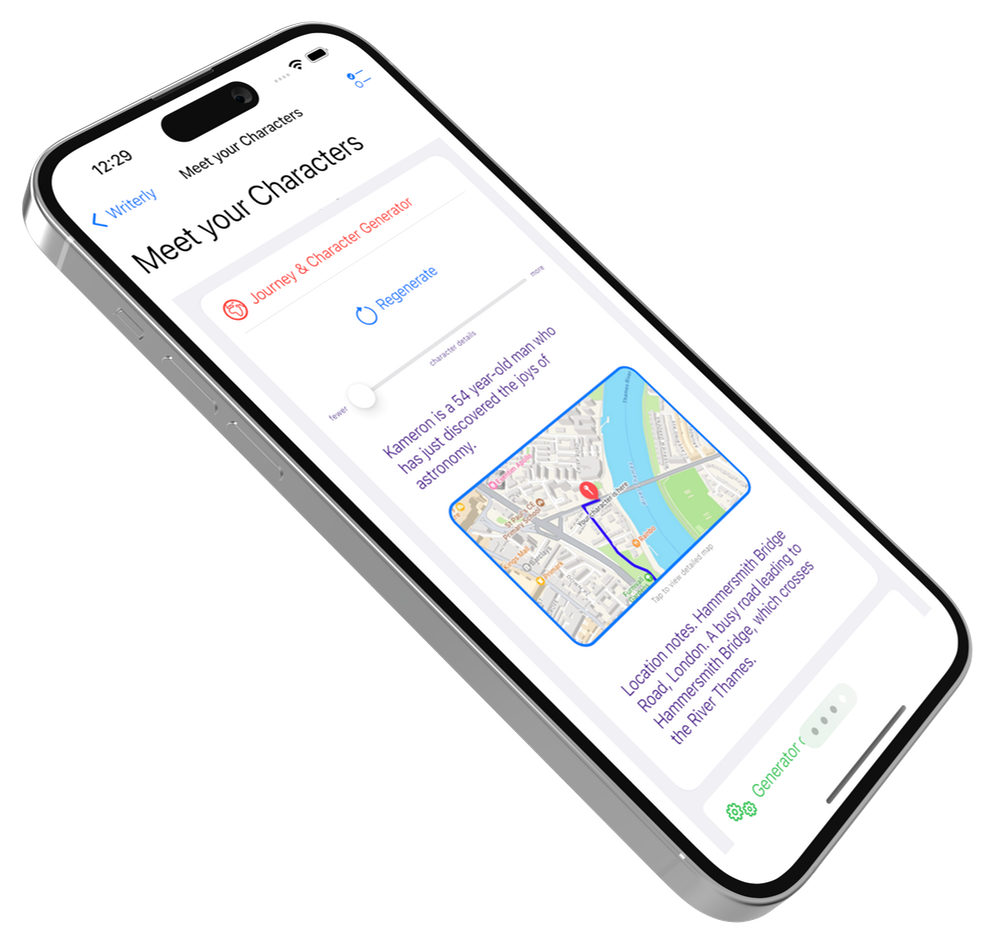 Key Features
Key features:
Available for your Mac, iPhone and iPad!
Learn how to observe the world like a writer
Like having your own personal creative writing tutor!
Techniques to combat writer's block
Discover techniques to unlock your creativity
Unique 'generators' for Appearance, Mood, Character, Journeys and much, much more
Warm-up exercises
Meet your characters (like speed dating with your characters!)
Ways into Character (in-depth character development tools, techniques and exercises)
A Year of Prompts (a writing prompt for every day of the year)
How to work with sensory detail
Core character development exercises
Built-in timer for exercises
Widgets (daily prompts and character generation right on the home screen)
Progress tracker