The one-stop creative writing toolkit and author's playground

Designed to help spark your ideas into life
Whether you use it as an inventive alternative to Sudoku to wake up your brain on the daily commute, or your publishers' deadline is looming and you need a boost to get to The End, we want Writerly to be a one-stop source of inspiration and information to get your ideas flowing.
All content has been extensively tested by professional authors and writing students of every age.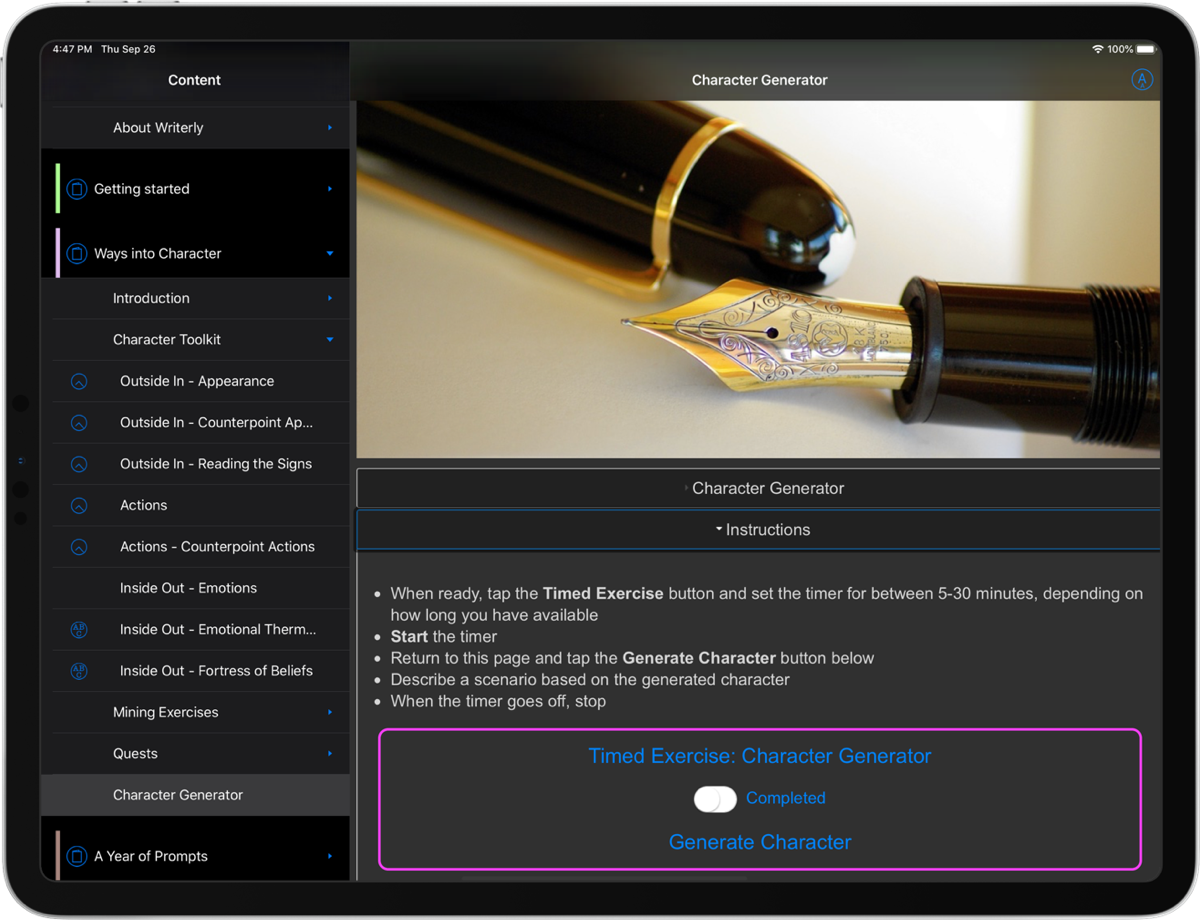 Developed by an award-winning writing team
The creative content for Writerly has been developed by a UK fiction writer whose work has won multiple awards nationally and internationally. She has over fifteen years' experience teaching creative writing in schools, adult education institutes and universities, and twenty years as a literary consultant whose clients have gone on to secure agents, see their work published, staged and winning awards.
The app was created by Russell Archer, a developer with over 30 years experience in the software industry.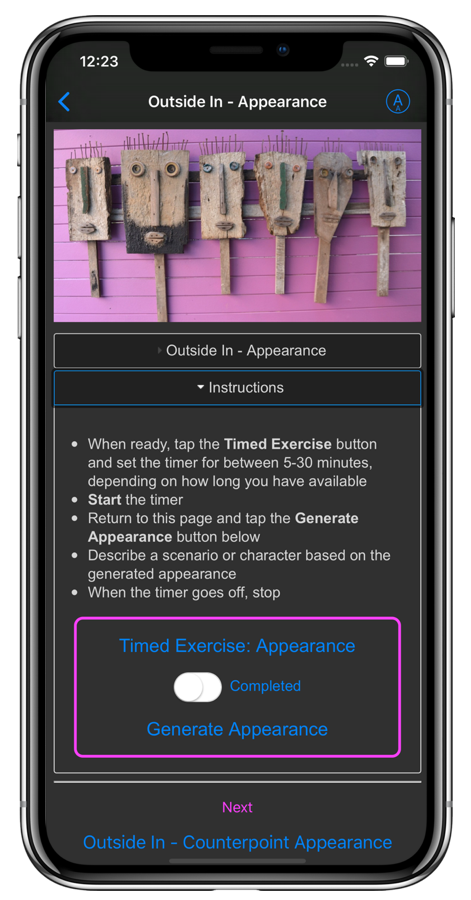 Key Features
Warm-up exercises
Techniques to melt writers' blocks
Tips, exercises, quests and mini-essays on craft
Sensory detail module
Core character development exercises
Insights into tried and tested techniques that unlock creativity
Examples from authors' own notebooks
Ways into Character (in-app purchase)
Unique "generators" for Appearance, Mood, Character, and many more (add-on-module)
A Year of Prompts (in-app purchase)
Progress tracker